Hardscaping Services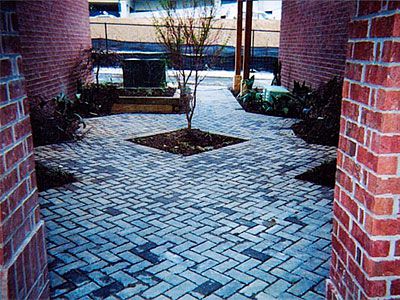 Hardscapes add definition to your outdoor living area. We, at Unique Paver Installations, specialize in designing and installing different types of outdoor features that add beauty, longevity, and character to your outdoor living spaces. Explore the different types of features that we create for our clients throughout Gainesville, GA, and the surrounding areas.


Pavers
From clearing a classic charm to adding a modern flair to your outdoor living area, we work with all types, styles, and colors of pavers to bring the desired effects. We specialize in Belgard pavers that stand for their durability and aesthetic versatility. Our experienced crew can lay stunning walkways, patios, driveways, and sidewalks in any style, tone, or shape you desire. We also work with porcelain pavers known for offering optimal durability against the elements and heavy-duty traffic. These unique pavers can be laid on all kinds of surfaces without even special preparation.

We use only the highest-quality materials in the industry that stand out for durability, flexibility, low-maintenance needs, and environmental friendliness. Once professionally installed, your pavers will need only once-in-a-while sealing to ensure they keep looking like new. You will not have to worry about repairing cracks or patching asphalt. Replacing joint sand is the only other maintenance job you may need. Read More About Pavers »


Retaining Walls
Retaining walls are primarily built to bring stability to your landscape and prevent erosion. They protect not just your landscape, but also your home or other buildings. Well-designed and professionally installed retaining walls can be a stunning visual element too. We specialize in designing and building strong and durable retaining walls. Belgard blocks are our materials of choice, but we use many other systems. Our experienced team understands all the elements and factors required for designing functional and beautiful retaining walls.

Whether you need larger retaining walls that need to be engineered to hold back tons of soil and rock or shorter ones to hold slopes back, we can take care of your specific landscape requirements. Whatever the size, we can design the wall customized to your needs and preferences. We build retaining walls that not only structurally stand the test of time, but they also add to your landscape's beauty. Read More About Retaining Walls »


Patios
We create patios that speak of functionality, simplicity, beauty, and all the fun things you can enjoy in these flat and stunning open spaces. Our experienced and well-trained team will pave your patio using the highest-quality materials. Interlocking pavers are the material of choice for us. They stand out for their durability, functionality, and aesthetic, and are still affordable. We use pavers that resist pressure from heavy foot traffic and heavy vehicles. You will not have to worry about your patio shrinking, chipping, or cracking, even over time.

We allow our customers to choose the styles, colors, shapes, sizes, and textures with our professional inputs. Such a large variety in options makes it easy to create unique patio designs that are hard to find elsewhere. A great benefit of concrete patio pavers is they do not require curing time. Thus, your patio will be ready for use almost instantly after we finish. Read More About Patios »


Pool Decks
When you want to make the most of your pool, it is important to have a deck that is well-planned and designed, and professionally built. We specialize in creating stunning pool decks that meet all your functional needs and parameters as well. Over the years, we have mastered the art of using concrete pavers and natural stone in creating functional, durable, and beautiful decks for our clients. Pavers are the material of choice for almost unlimited reasons. They are highly durable and require minimal maintenance. Available in endless designs, colors, and patterns, and ease of installation give them an edge.

Natural stone is a highly durable material option for pool decks. It costs a little more but makes up for it with its natural elegance, durability, and non-slip property. Whatever type of stone or other material you may have in mind, we can help create a deck of your dreams. Read More About Pool Decks »


Walkways
We specialize in laying stunning and captivating walkways. We design and lay walkways that speak of functionality, beauty, and durability that last long. Our experienced designers and installers create walkways that serve multiple functions. We create a feature that connects different areas of your property. It also acts as a place of gathering. Among other benefits, it increases the beauty and appeal of your property.

When it comes to aesthetics and durability, the choice of material plays a major role, and so does the quality of our craftsmanship. Some of the more commonly used materials include concrete pavers, natural stone, and wood chips. We create walkways that are not only aesthetically appealing and last long, but they are also comfortable to walk upon. Our designers and architects stay up to date with the latest trends in outdoor living and materials. Our installation team will work with you through the completion of your project. Read More About Walkways »


Outdoor Living Spaces
We design and install all types of outdoor features to create a beautiful, functional, and comfortable outdoor living space for you. Our services are not just limited to patios, outdoor kitchens, barbeques, pool decks, and water features. We create patios that are great spaces for family gatherings and many sorts of fun activities. We will utilize the space to help you make the most of it. Our experienced crew can also design and build outdoor kitchens and BBQs that match your home's aesthetics and fit into the available space.

When it comes to pool decks, we specialize in pavers and natural stone. Our team also designs and creates water features that bring beauty and the soothing effect of water to your yard. From using the right materials to creating custom designs, we take care of everything. We specialize in creating beautiful, functional, and comfortable outdoor living spaces that require low maintenance and last long. Read More About Outdoor Living Spaces »

If you want to learn more about our services, feel free to contact us. You can reach Unique Paver Installations at 678-492-6842 or write to us using this Online Form.